Level A9 Armored Personnel Vehicles Manufacturing.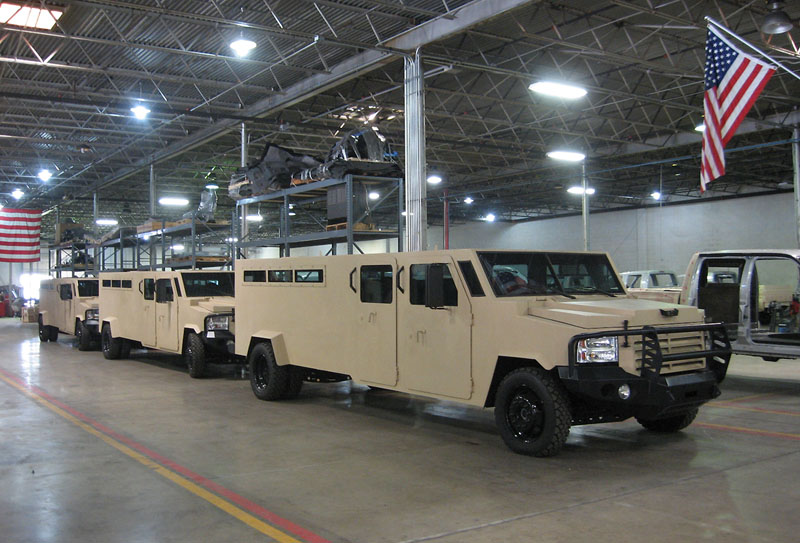 Stage 1. Strip and reinforce F550 Chassis.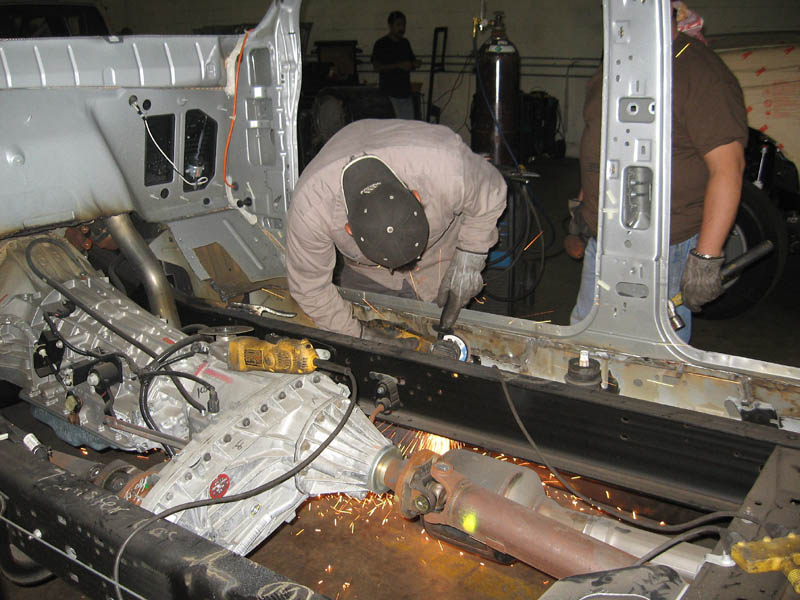 Step 2. Armor floors, walls, ceiling and all vital vehicle components with Ballistic Steel.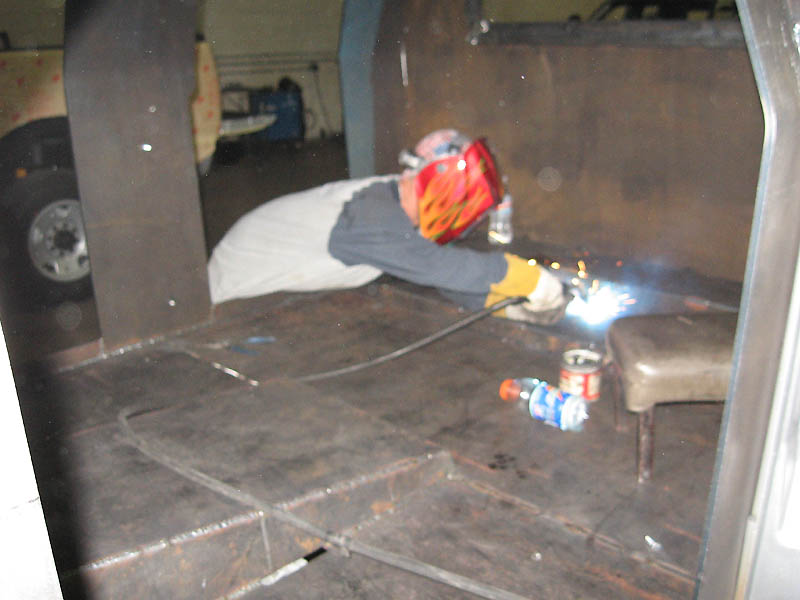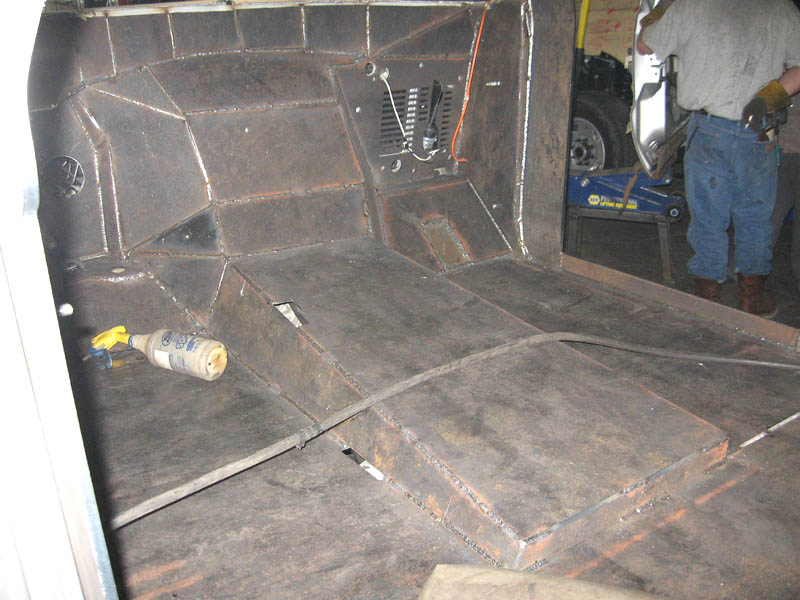 Step 3. Install reinforced suspension parts and paint them with anti-corrosion compound.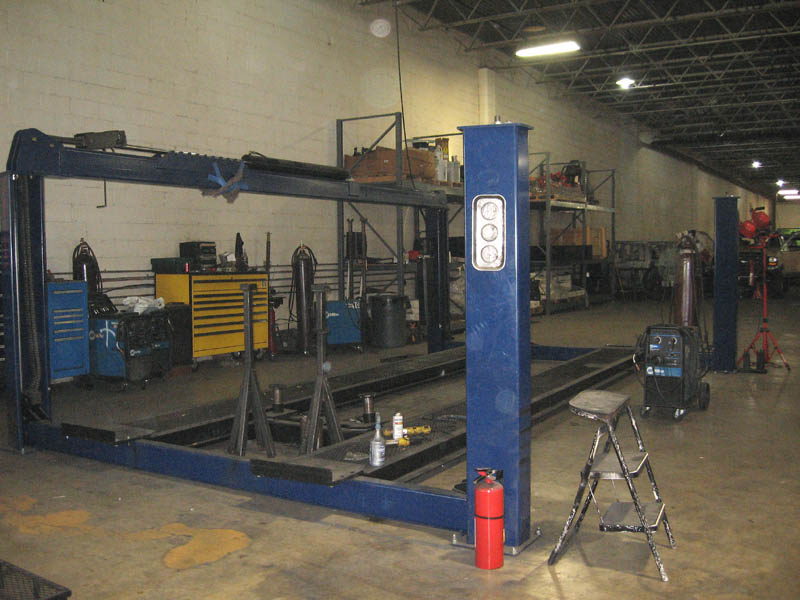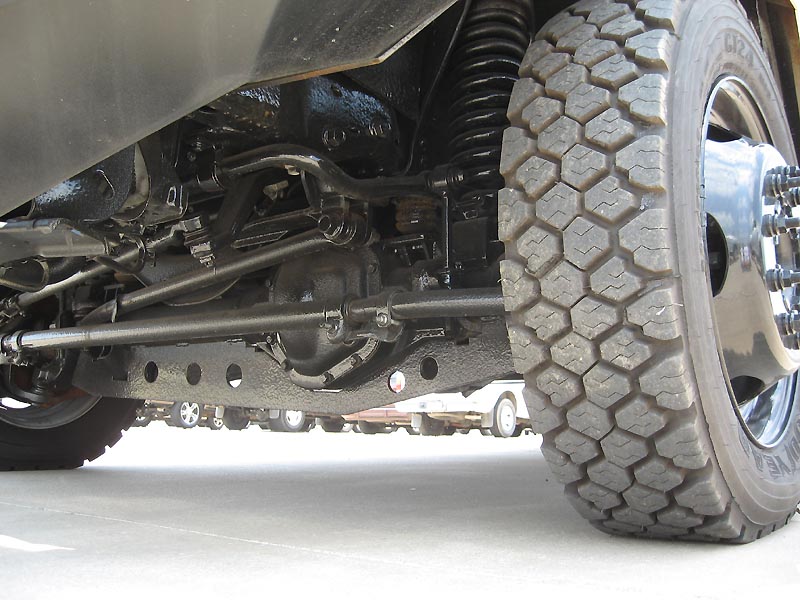 Paint vehicle.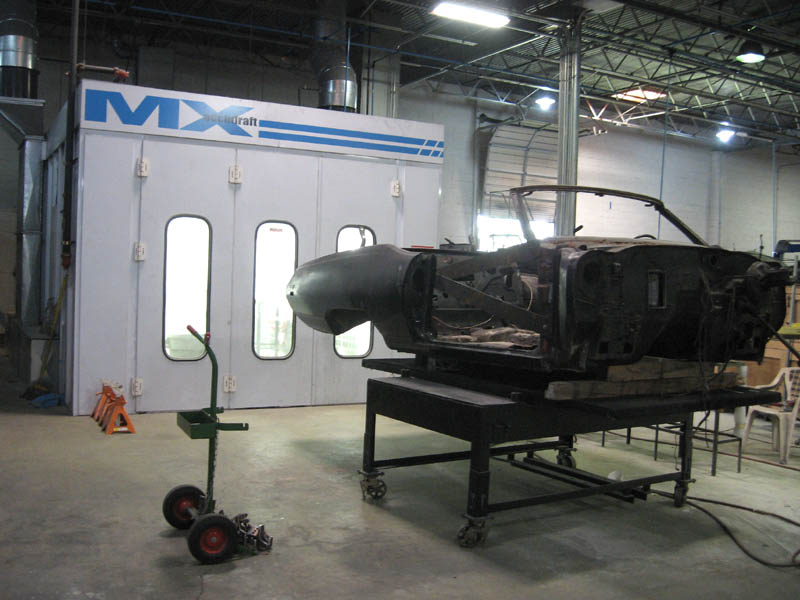 Engineer, manufacture and install bullet-proof glass.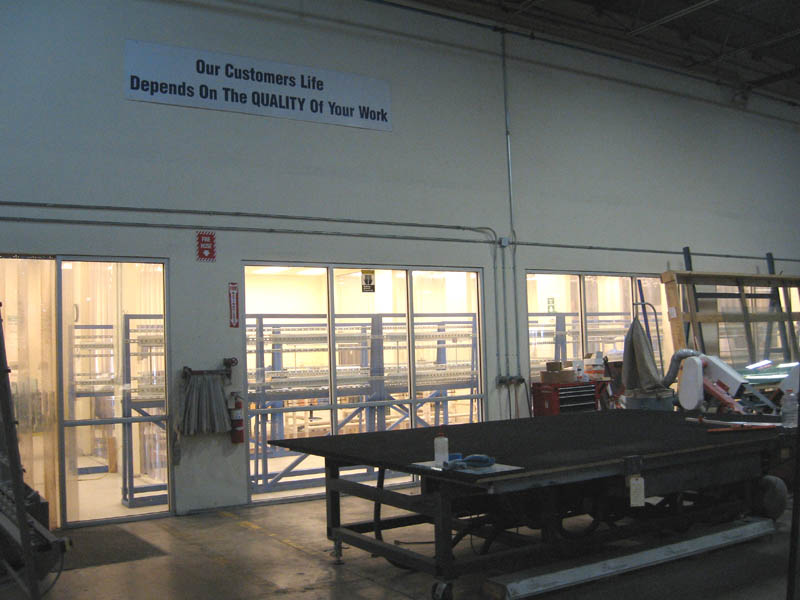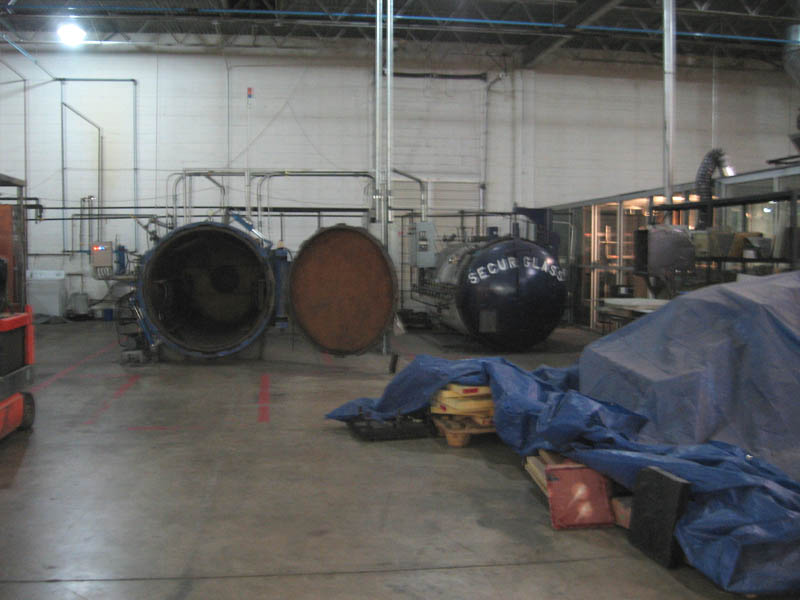 Test and Evaluate Performance of all Components.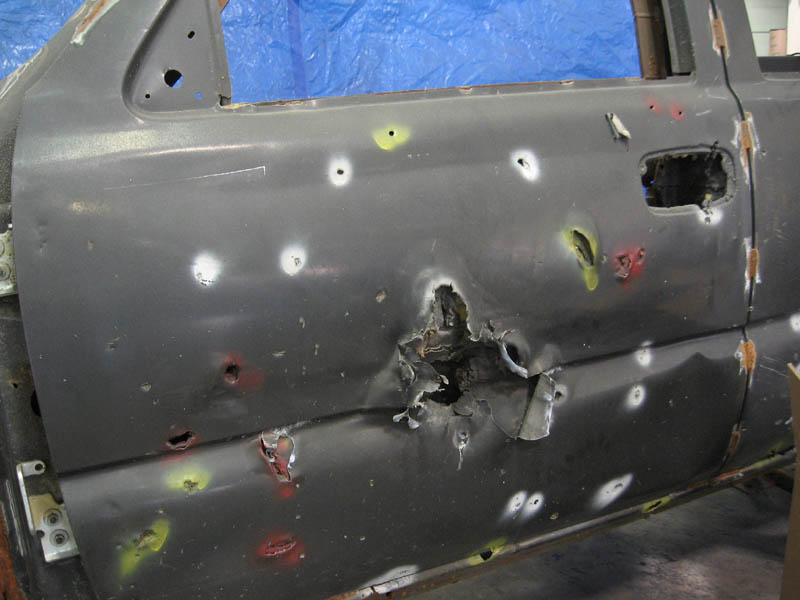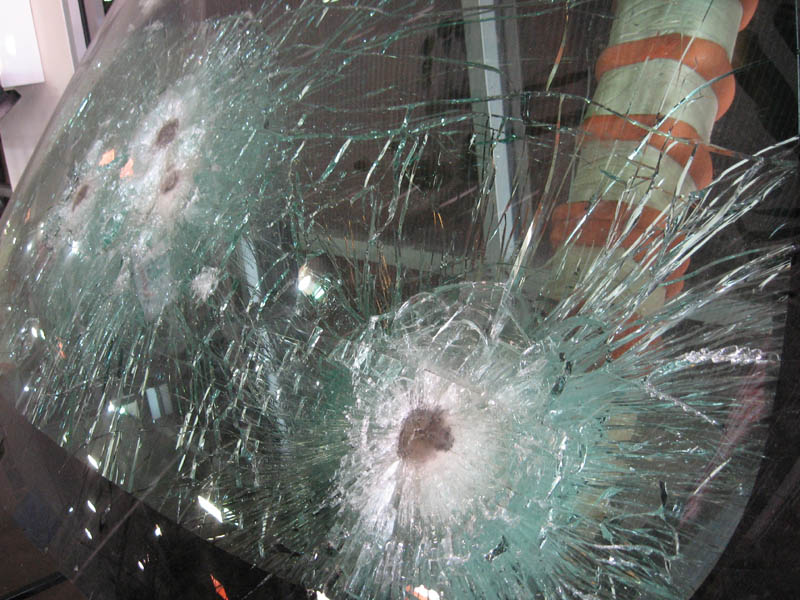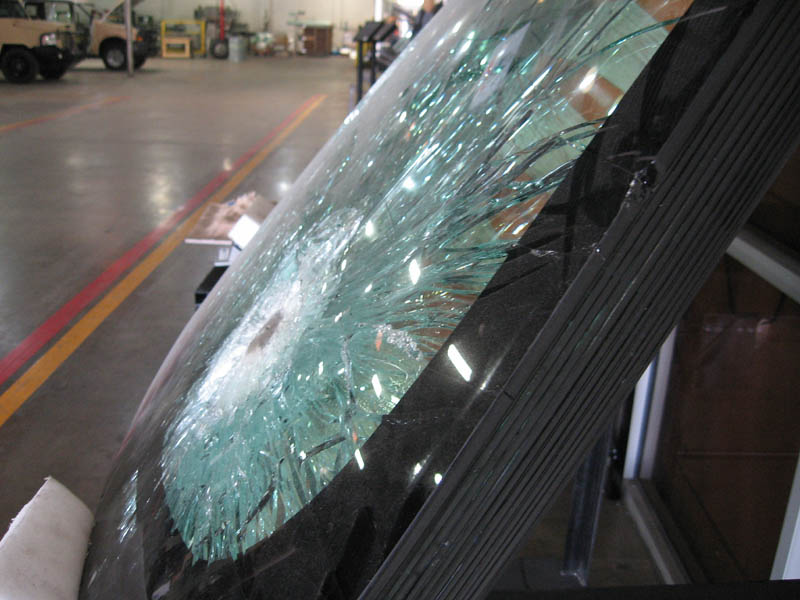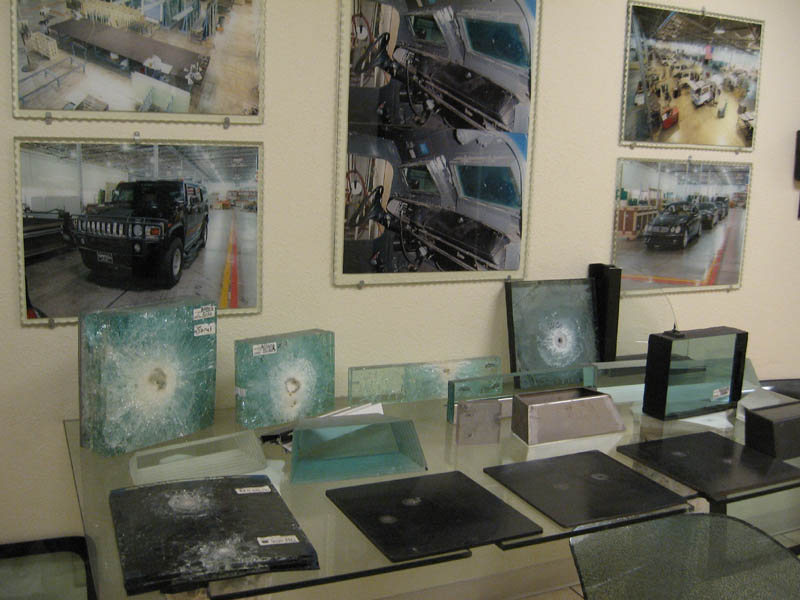 ---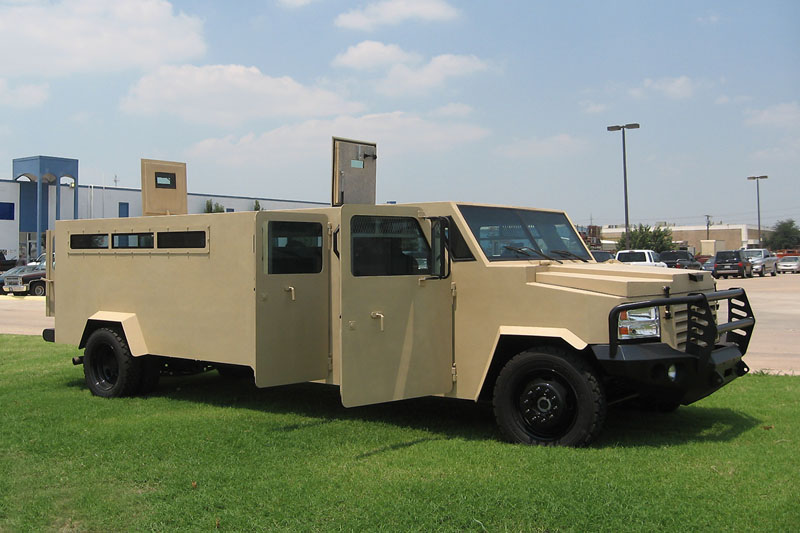 More Pictures : Exterior, Interior, Manufacturing Process, 5 Meg Video Clip.
---
Armor Specifications... LEVEL A9 (B6+)
Complete B-6+ (CEN) Overlapping Ballistic Passenger Compartment Protection System

Entire Vehicle Cab & Passenger Compartment are made of advanced double-hulled ballistic steel armor construction, providing extreme protection against a wide variety of ballistic & explosive threats.

B-6+ (CEN) 44mm multi layer ballistic glass (certified) with anti-spall layer and ballistic steel plate overlap along edges. (B-7 glass available as an upgrade)

B-6+ (CEN) Ballistic steel armor plating (certified) located in columns, pillars, roof, doors, door locks & mirror mounts, fire panel, and rear seats. (B-7 steel available as an upgrade)

Ballistic steel floor explosion protection - ¼" thickness

Front & rear roof hatches for emergency exits & /or firing positions (made of B-6+ Ballistic Steel)

Protection for both 90º & 45º shots including fuel tank, battery & engine computer protection(ECM/Electronic Control Module)

All Terrain Mud Tires (including spare tire)

Five (5) Run-flat tire inserts/devices (includes spare tire)

32-Gallon / 121 Liter Fuel Tank (second 40-Gallon tank available as option for double the fuel capacity)

Operable front windows, with 6"- 8" of opening

All critical points upgraded & reinforced, including pillars, posts, hinges, chassis points & suspension

Integrated Heavy Duty Running Boards

Heavy Duty Air Conditioning and Heating System

Limited Slip Axle

Heavy Duty Suspension System Upgrade - including Double Ranch Shocks on each wheel

Protected Fuel Tank Protected Battery Compartment

Front Bull Bar, with Reinforced Ram Bumpers, front and rear

Front Spot Light/Fog Light Package

Ballisticom® Outside Intercom System, including Siren

AM/FM-CD Stereo System

Telescoping Outside Mirrors

Radiator Protection

Emergency Strobe Lights

Wire mesh tailpipe protection

Rear area seats are spring-loaded, and automatically fold up when not in use, allowing rear area to be used for cargo, stretchers, or flat area for secure footing while an opened rear hatch is used for observation or as a firing position, during movement.

Front and rear tow-hook assemblies
---
More Pictures : Exterior, Interior, Manufacturing Process, 5 Meg Video Clip.